Misha Defonseca's supposedly remarkable story of surviving as a child in a continent devastated by World War II attracted a lot of attention when her memoir was published. But Misha's claims that they were a Jewish child who escaped from Nazi-occupied Belgium in the early 1940s turned out to be false, leading to a huge amount of backlash that struck her publisher, Jane Daniel. Netflix's "Misha and the Wolves" delves into these developments and has Jane talk about her investigation into Misha's claims. So, are you wondering what has happened to Jane since then? Here's what we know!
Who is Jane Daniel?
Jane delved into the marketing world after self-publishing a book she wrote with a Boston, Massachusetts attorney. Realizing that publishing was a profitable industry, she founded Mount Ivy Press in 1993. Jane was separated from her partner and had two children when she met Misha through her job in public relations for another company. At the time she was living in Newton, England. When the two started talking, Jane felt Misha's life was quite interesting and wanted her to write it as a book.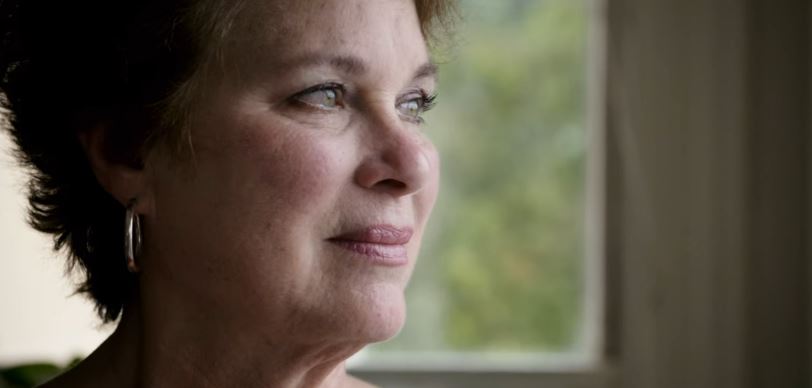 Misha put it off for a while before agreeing. Jane said of the first offer, "First she said it would be very painful, then she said she would be happy to do it for her son." So, in 1995, Jane offered Misha a deal that guaranteed her royalties from the sales, film rights, and foreign rights to the book. Jane enlisted her friend and neighbor Vera Lee to help write the book, and a manuscript was completed by 1996. But questions remained about Misha's claims. Misha said she spent time with a pack of wolves in the woods and even stabbed a German soldier to death. One historian, Deborah Dwork, urged Jane not to publish the book because she felt it looked more like a fantasy.
But the book went ahead as planned. There was interest from Disney to make a movie, and a segment on "The Oprah Winfrey Show" was supposed to feature Misha, but neither came to fruition. After the book was released, Misha and Vera sued Jane for breach of contract. They claimed that Jane funneled royalty money into foreign accounts and failed to pay what they owed. Jane said they were for tax purposes. Regardless, a judge ordered Jane to pay Misha and Vera damages totaling more than $30 million.
Sometime in 2006, Jane discovered some court records where Misha entered her date of birth and her mother's maiden name, which contradicted what she claimed in the book. She started a blog in August 2007 and published all her findings. In December 2007, Sharon Sergeant, a genealogist, contacted Jane and wanted to help her with the case. Sharon discovered some damning information with the help of a Belgian genealogist, Evelyne Haendel. They found evidence that Misha was not Jewish but Catholic, and found records of her enrollment at a school in Brussels, Belgium, around the time she claimed to have traveled in search of her parents. In 2008, Misha admitted that her story was a lie.
Where is Jane Daniel now?
Jane faced bankruptcy and lost a significant amount of money and property as a result of the court's verdict. She said of Misha, "She left a wide swath of pain behind her for not saying what she's done with my life." Jane also published 'Bestseller! The $33 million verdict. The 20-year-old hoax. The Truth Behind the Headlines', which is her version of the events that happened with the publication of Misha's book. In 2014, the court ordered Misha to repay Jane. Jane later said she had post-traumatic stress disorder as a result of the trial. As far as we can see, Jane lives in Uxbridge, Massachusetts, and has been trying to move on with her life after the incident.